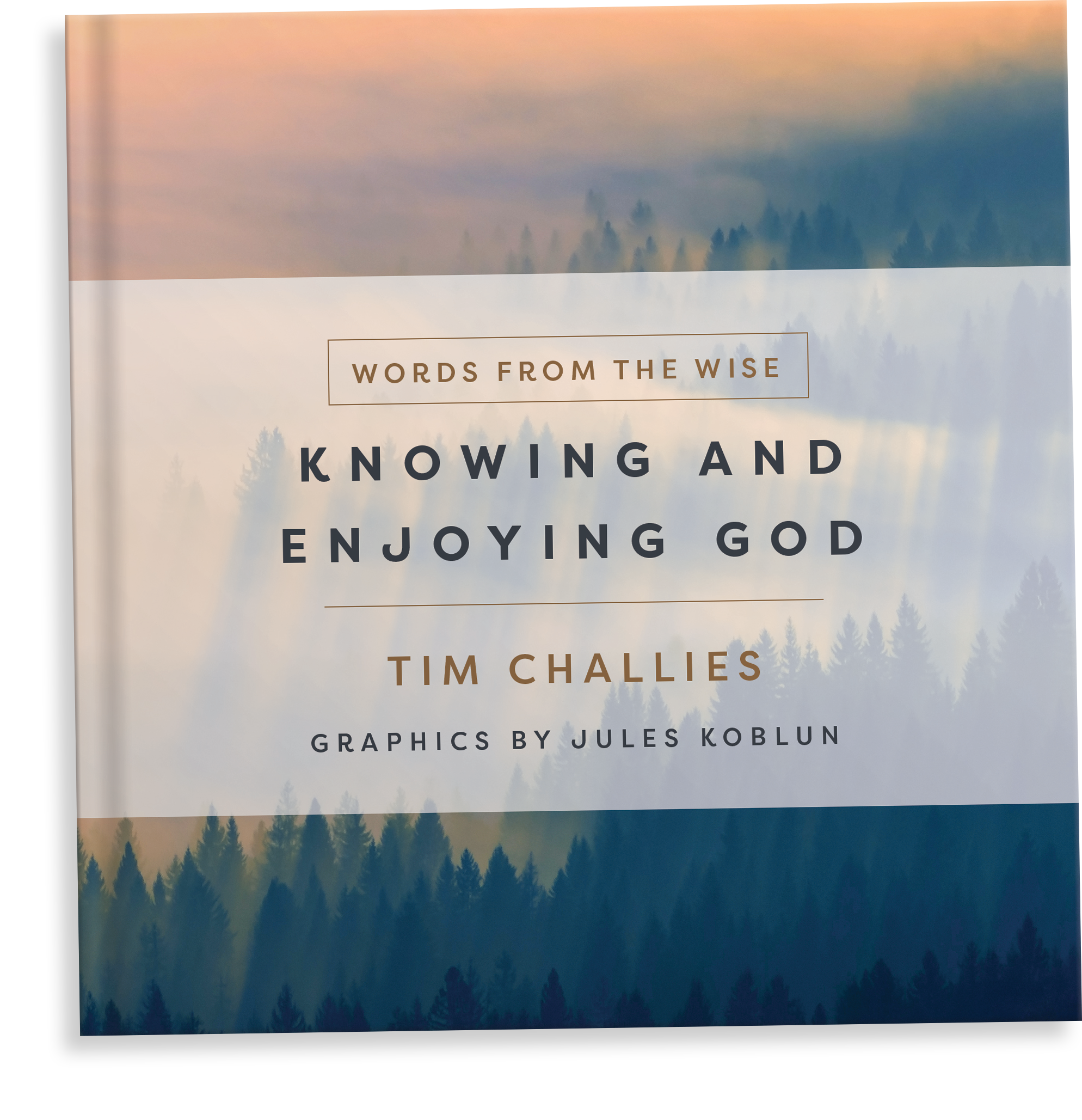 Words that Inspire Growth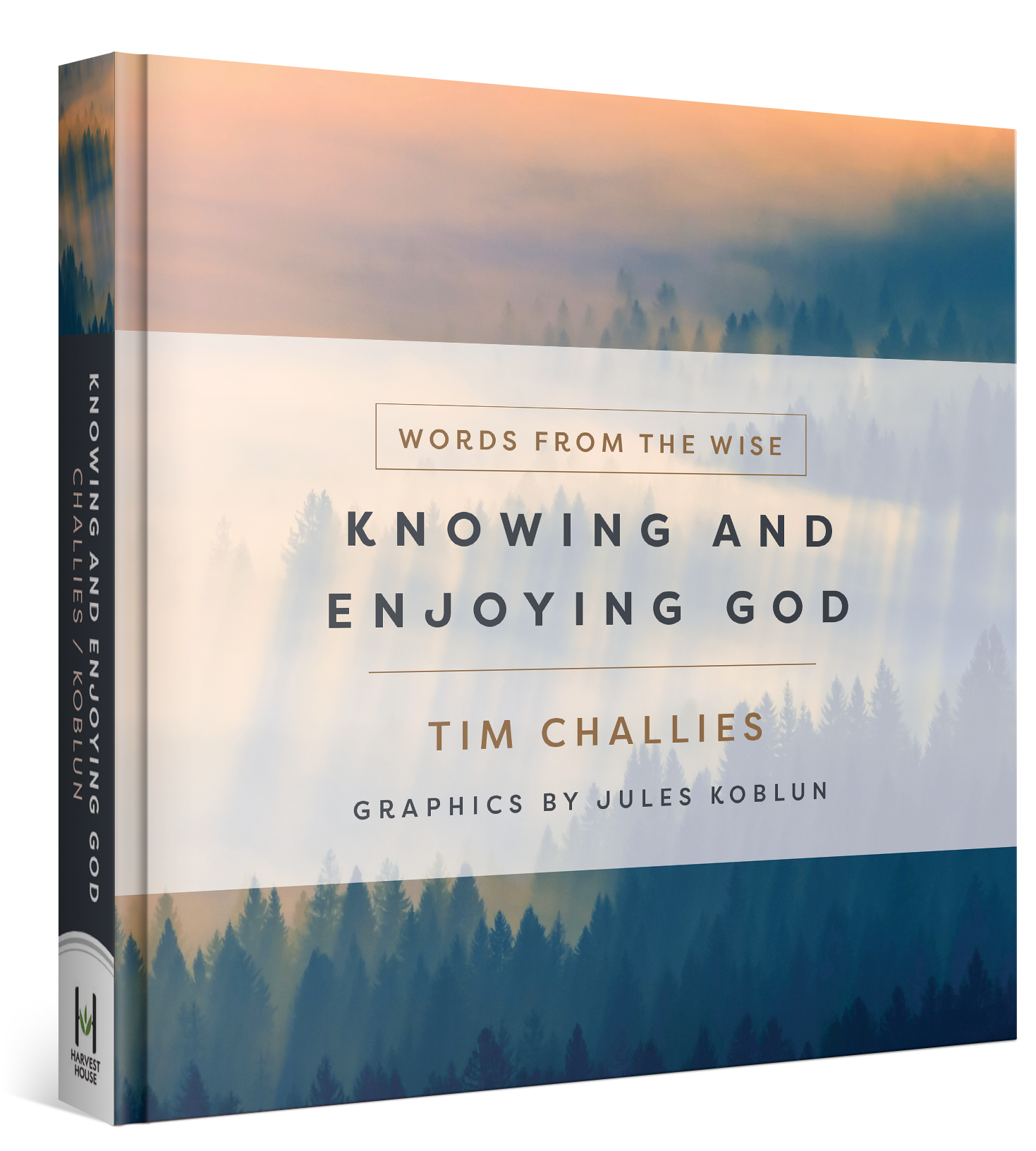 Explore the Ordinary Means of Grace
For years, writer Tim Challies and graphic designer Jules Koblun have been creating "SquareQuotes"—beautiful images featuring spiritual insights from influential Christians—helping Tim's thousands of online followers grow in the ordinary means of grace. Now this inspiring collection, along with corresponding devotions from Tim, is yours to discover.
These quotes about the nature of God, Bible reading, prayer, and community will help you mature in your faith and draw closer to the Lord.
If you desire to become more disciplined in your daily walk with Christ, Knowing and Enjoying God offers you small and simple opportunities to grow your faith in extraordinary ways.
Grow deeper in your knowledge and enjoyment of Him as you consider wise words on…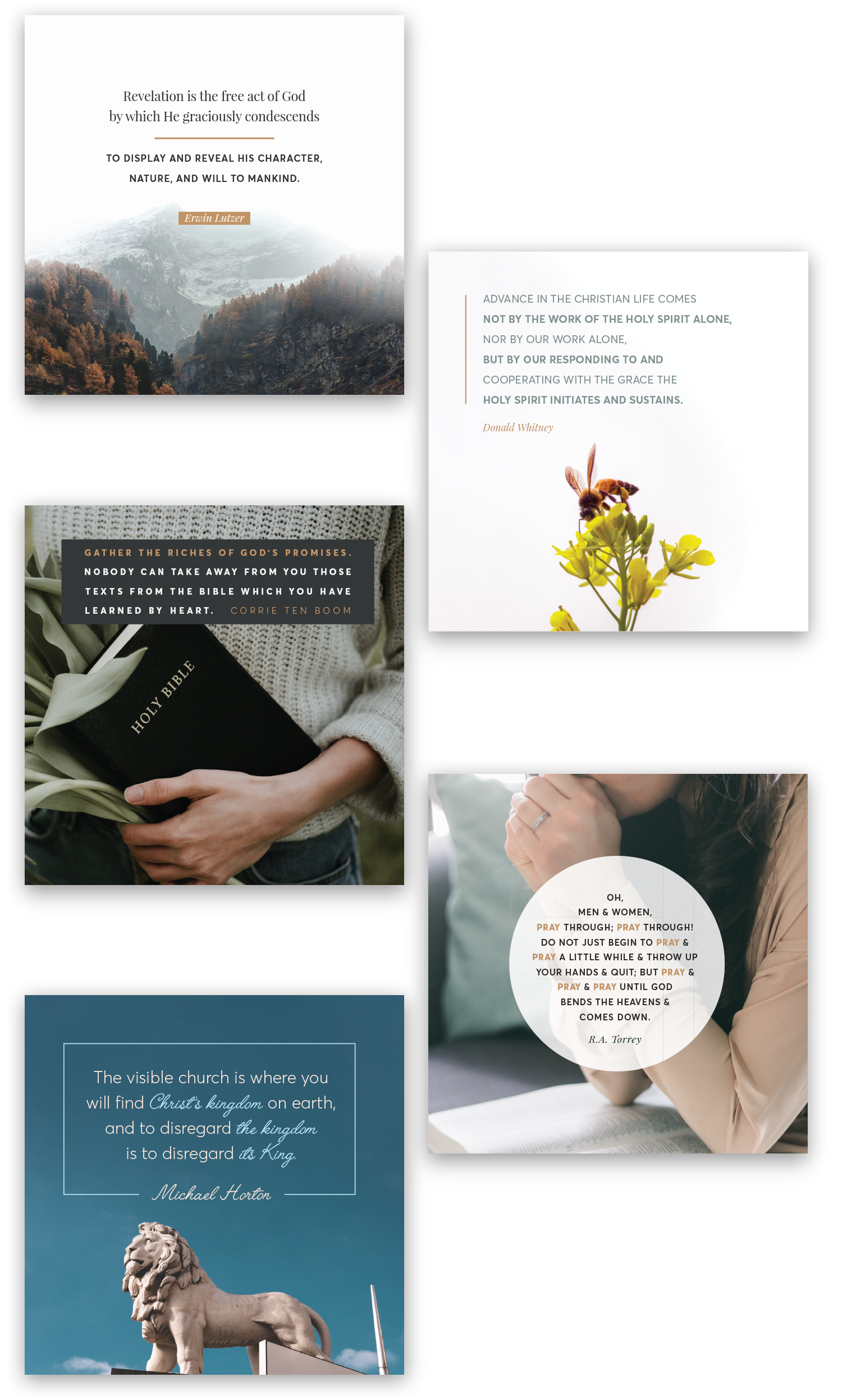 The Nature of God
"Revelation is the free act of God, by which he graciously condescends to display and reveal His character, nature, and will to mankind."—Erwin Lutzer
The Practice of Following God
"Advance in the Christian life comes not by the work of the Holy Spirit alone, not by our work alone, but by our responding to and cooperating with the grace the Holy Spirit initiates and sustains."—Donald Whitney
The Bible
"Gather the riches of God's promises. Nobody can take away from you those texts from the Bible which you have learned by heart"—Corrie ten Boom
Prayer
"Oh, men and women, pray through; pray through! Do not begin to pray and pray for a little while and throw up your hands and quit; but pray and pray and pray until God bends the heavens and comes down."—R.A. Torrey
The Church
"The visible church is where you will find God's kingdom on earth, and to disregard the kingdom, is to disregard its King."—Michael Horton
Limited-Time Prints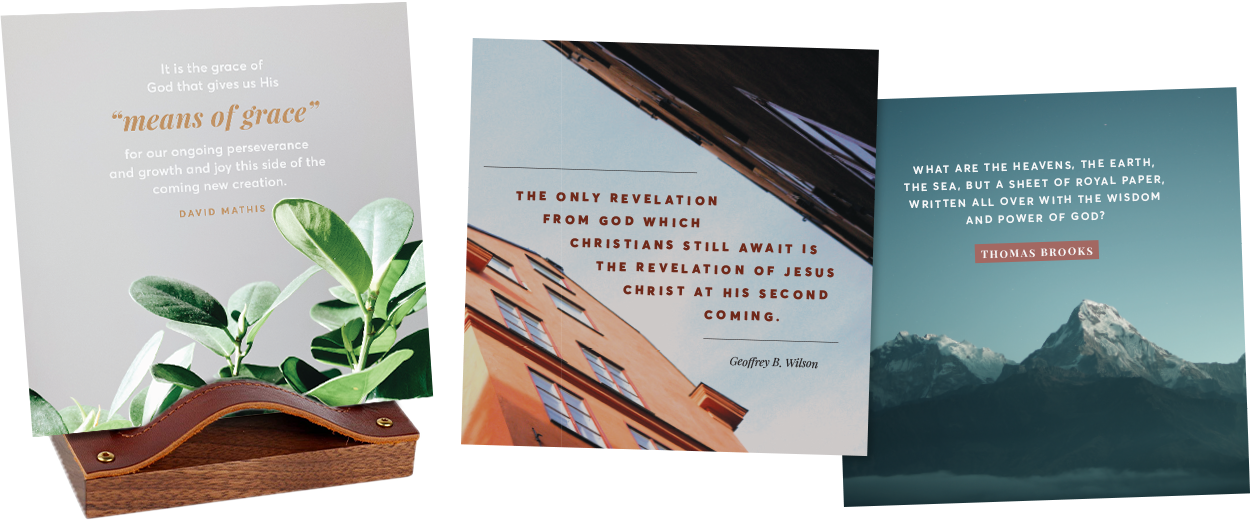 Preorder Knowing and Enjoying God and get a month's worth of SquareQuotes prints, suitable for display wherever you need a daily reminder to reconnect with God. Or give them away to someone who could use some extra inspiration. Fill out the form below to receive your 31 prints while supplies last.
The first 250 preorders will receive physical prints. The rest will receive a downloadable version to print at home.