Adventure Awaits!
Welcome to The Clubhouse
a place where the only limit is your child's imagination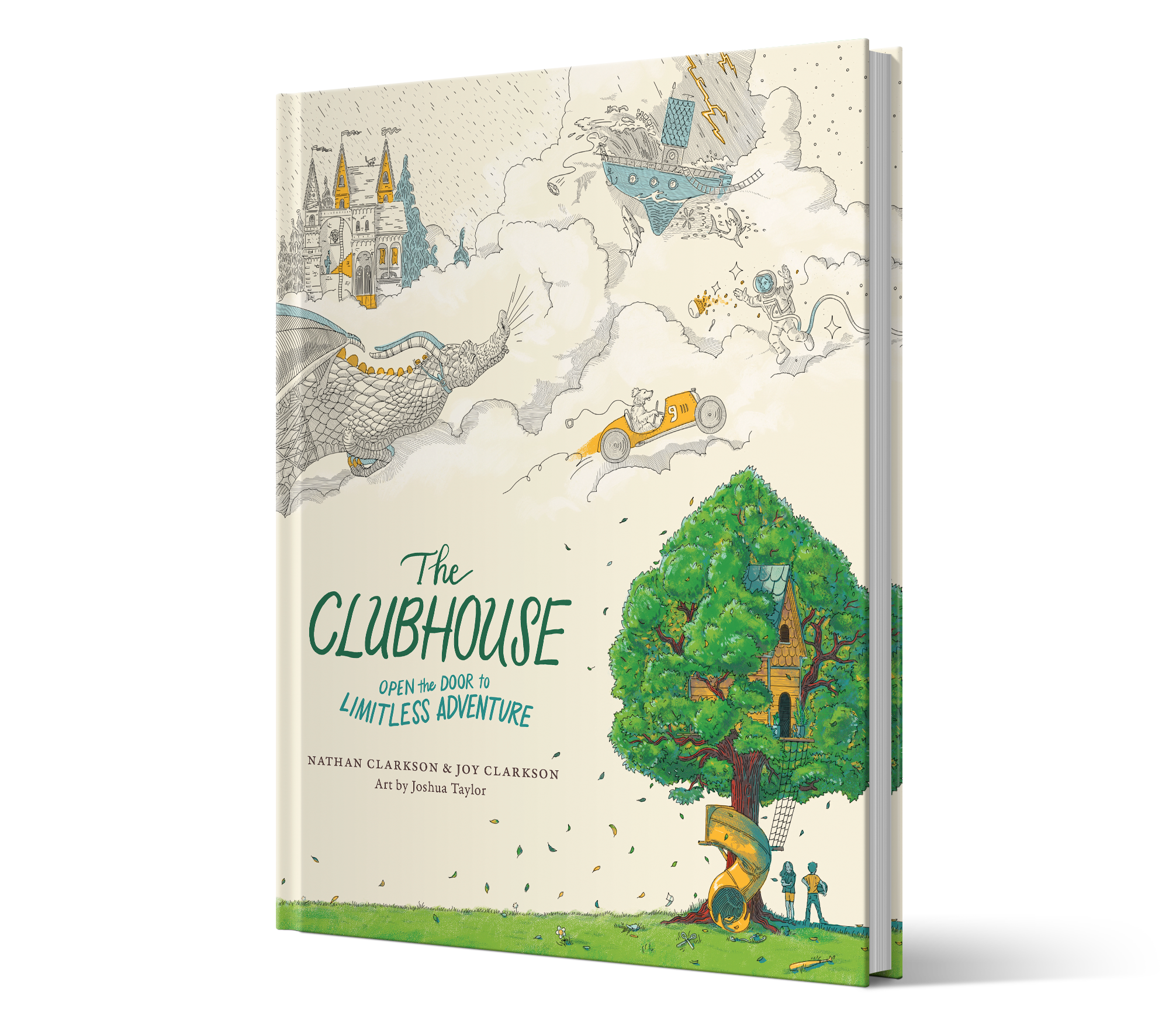 When kids use their minds to dream up big adventures, an ordinary clubhouse can become anything they want it to be:
An airplane in the midst of flight.
Or maybe a castle with valiant knights.
Maybe a rocket shooting through space.
Or maybe a wagon rolling toward a new place.
The possibilities are endless inside The Clubhouse!
Encourage creative play and give your child a healthy alternative to screen time. Awaken wonder and spark your child's creativity with this exquisitely illustrated celebration of imagination.
Get Free Coloring Pages from The Clubhouse!
Order your copy and then fill out this form to get coloring pages of the entire book sent directly to you. Click on the links above to order or from wherever you buy books.