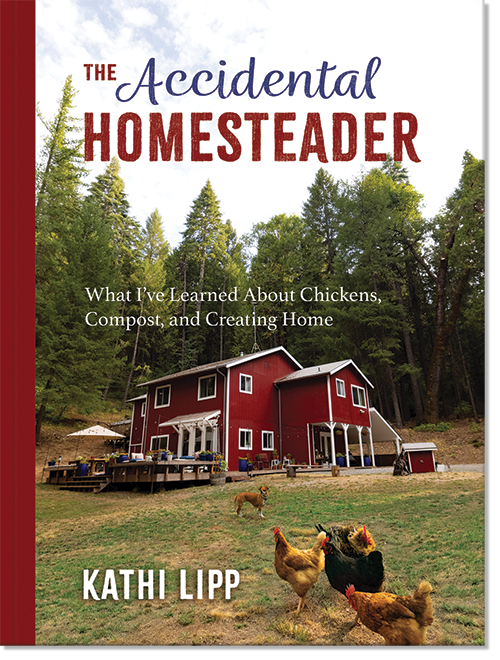 Adventures in Homesteading
In The Accidental Homesteader, Kathi Lipp shares the hard-won wisdom she's gained on her homestead journey to help you accomplish more at home, gain fresh perspective, and give yourself grace in the process.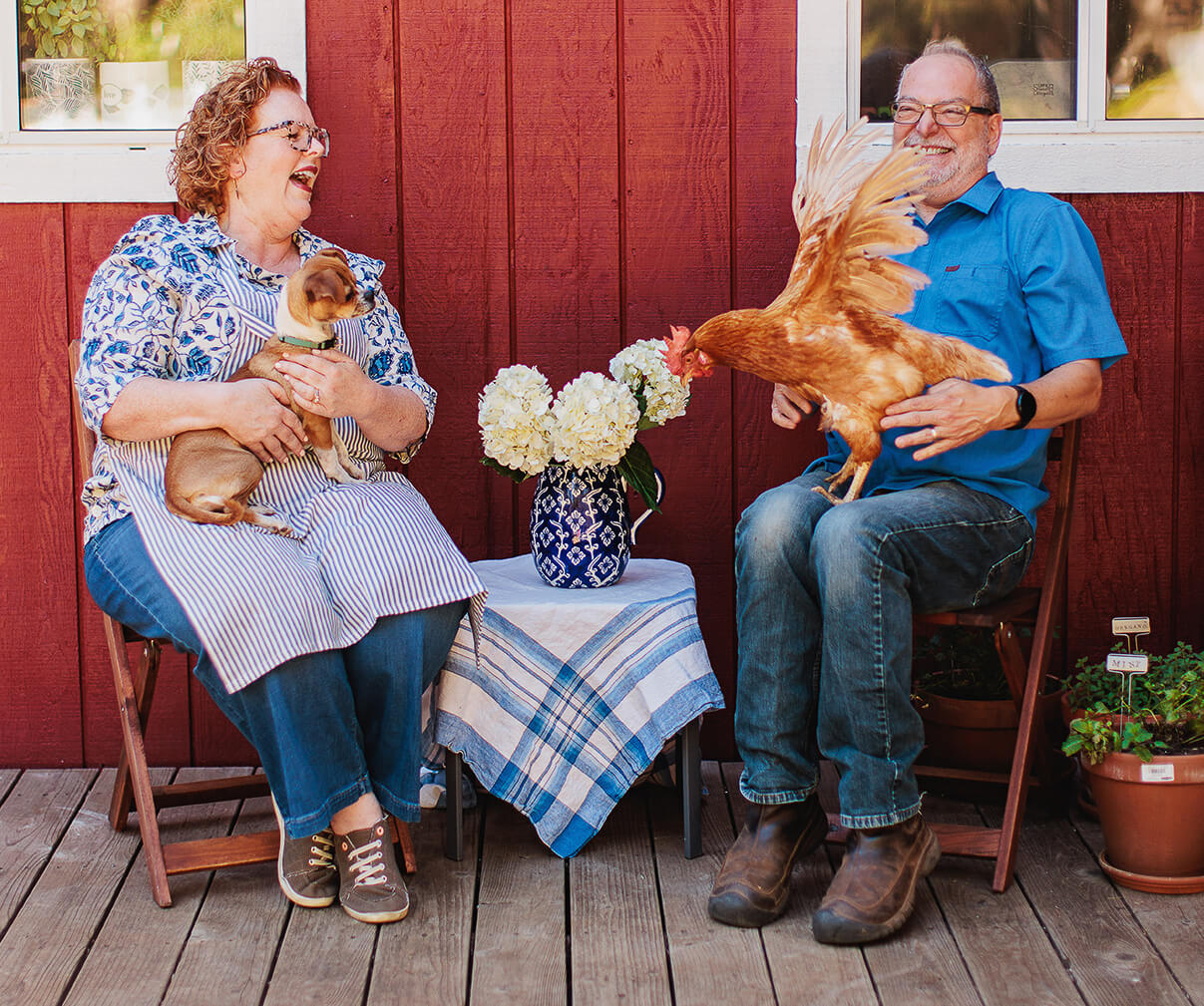 Where Will Your Unexpected Dreams Lead You?
For Kathi Lipp and her husband, Roger, going from Silicon Valley to a house and 33 wooded acres in a remote area of Northern California was never part of the plan. In the process, Kathi learned that many of life's biggest, most rewarding opportunities happen when you follow your heart, abandon the expected, and take a leap.
Join Kathi as she shares her humorous missteps and a lot of hard-won wisdom she's gained on her homestead journey. Discover dozens of helpful tips on cooking, homemaking, gardening, and more, to create a better life wherever you call home. Plus, you'll receive plenty of grace and encouragement to pursue your next unplanned adventure.
What You'll Discover Inside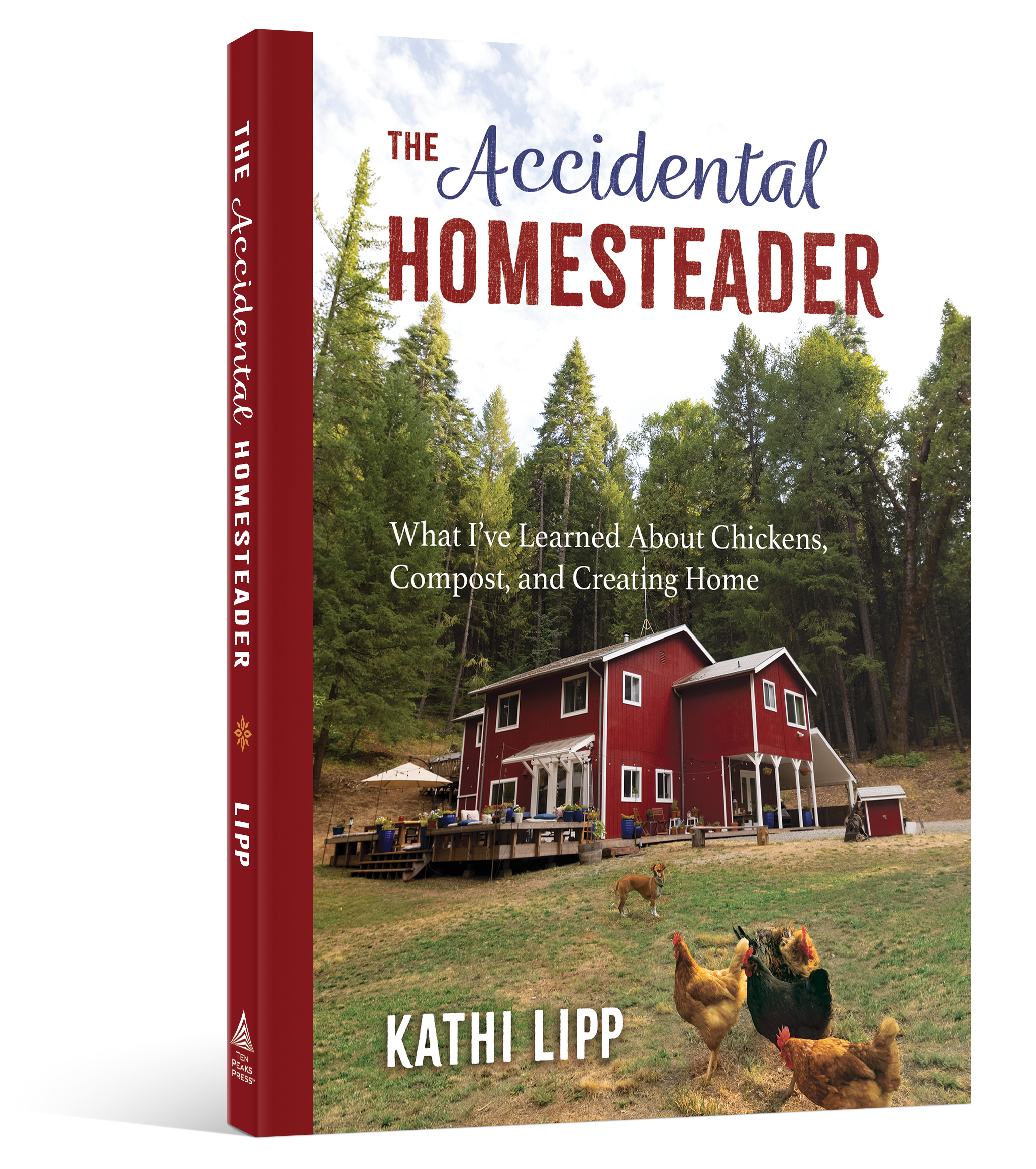 Encouragement to Follow Your Dreams
Whatever dream you have stirring in your heart, you can follow Kathi's lead and take that unexpected leap toward the life you've always wanted.
Practical Advice
Discover dozens of helpful tips for decorating, homemaking, hospitality, and preparing your home for whatever life throws your way.
Inspiration for Everyday Living
Kathi shares homesteading wisdom and lessons learned that you can apply to your life, wherever you call home.
Hearty, Homemade Recipes
You'll encounter new ideas for making soups, stews, and other heartwarming meals that will feed your entire crew.
Simplify Your Life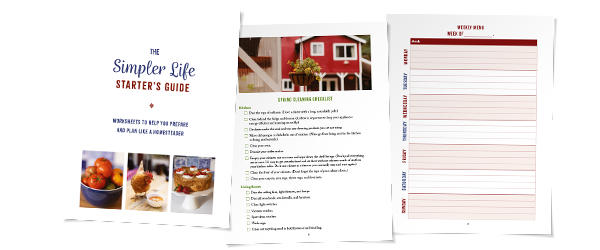 One of the most valuable homesteading principles is "keep things simple." Order your copy of The Accidental Homesteader and get a FREE download designed to help you accomplish more, stay organized, and restore order to your home.
The Simpler Life Starter's Guide is packed with inspired ideas, worksheets, checklists, and recipes that will make your everyday home life that much easier. Order Kathi's book from any online retailer (see above) and then return to this page to fill out the form and claim your free download.