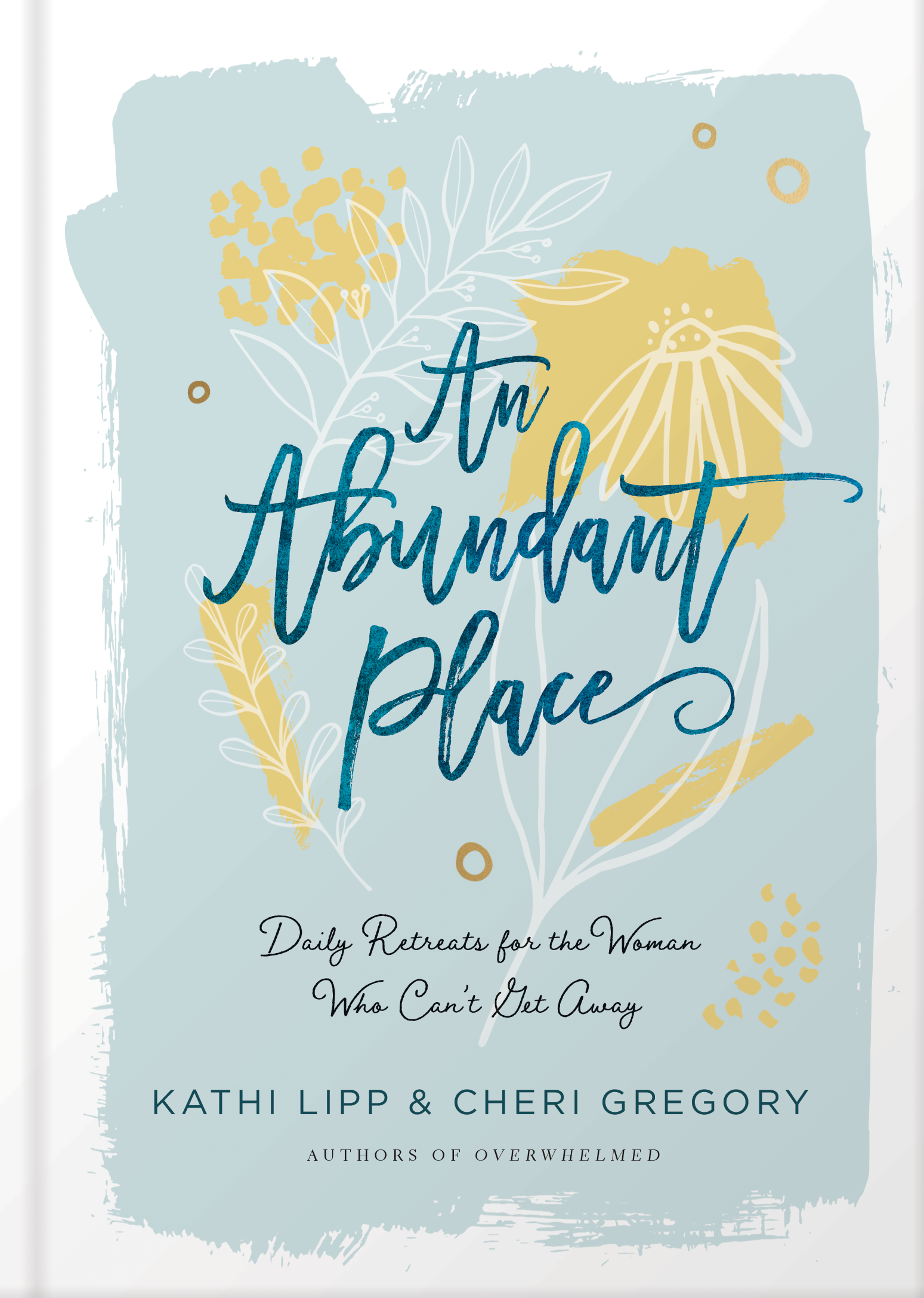 This is your invitation…
…to quiet your heart and mind
…to focus on God and His Word
…to create a spacious place for yourself
…to refresh your soul
…to experience greater peace and joy
Each devotion includes spiritual insight from authors Kathi Lipp and Cheri Gregory, helpful prompts that encourage reflection and growth, and room for you to write down what God is teaching you.
Let each of these devotional mini-retreats provide a momentary refuge from your busy world and take you to a more abundant place.
Special Preorder Offer
Kathi Lipp LLC needs the contact information you provide us to contact you about our products and services. You may unsubscribe from these communications at any time. For information on how to unsubscribe, as well as our privacy practices and commitment to protecting your privacy, please review our Privacy Policy.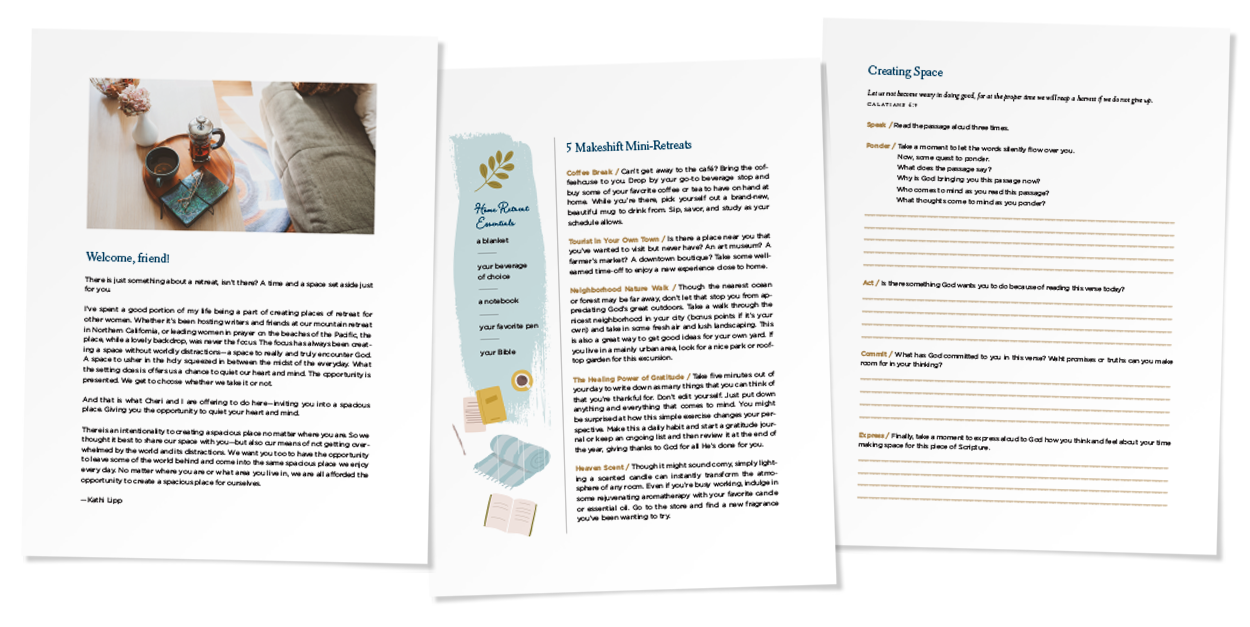 When you preorder your copy of An Abundant Place before January 4, 2022 you get these free extras:
1. A FREE companion journal filled with great ideas for mini-retreats and Bible study basics, you can begin your new devotional journey before the book arrives.
2. Access to the exclusive Devos for Dropouts 6-part podcast with Kathi and Cheri. As fellow devotional dropouts, Kathi and Cheri talk through how to find a devotional style that will work for you and go deeper into your relationship with God on a day-to-day basis.
Preorder online then return to this page to fill out the form and claim your free bonuses.